About Deckbuilders: Creating beautiful decks and timber structures
From your initial concept to final sign-off, we design and construct your timber project for you.  Whether it's a balcony, bridge, viewing platform, boardwalk, pontoon or a decked area, let us do the hard work for you.
Choosing the right partner to work with
You'll have plenty of questions for your potential partner:
How do they work and what is their process?
Have they undertaken similar work before?
Will they deliver; on time and within budget?
We make it simple for you, we do everything to the very highest quality, with utmost attention to detail:
We bespoke design your project, using our advanced CAD system
We pressure treat your timber in-house to User Class 4
We machine, rout and cut your timber in-house
We use our own, trusted and certified fitting teams
We inspect your completed deck with you in detail, ahead of sign-off
We offer you our triple guarantee, coupled with many industry accreditations
Residential or Commercial, we've completed many projects nationwide, for Housing Developers, Contractors, Schools, Universities and Charities, consistently since 2003. Deckbuilders (UK) Ltd is a leading UK timber construction company.
More about commercial decking
More about residential decking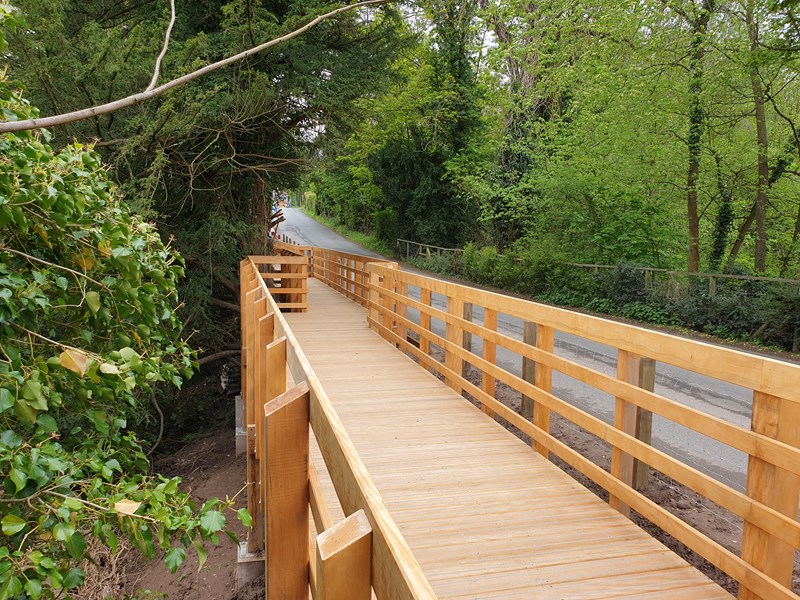 TDCA membership and DeckMark accreditation
Where timber decking is concerned, the Timber Decking and Cladding Association (TDCA) is the oracle. A non-profit making trade association, the TDCA sets the bar for best practice. It guides the industry and helps businesses and individuals with their decking queries.
Deckbuilders (UK) Ltd are proud to be a long-standing member of the TDCA. It's a significant part of our reputation that we're dedicated to the very best standards in decking.
We've gone further than membership though. Since 2004, Deckbuilders has achieved and maintained full DeckMark accreditation from the TDCA, covering both product manufacture and installation. These are tough standards to maintain and include annual auditing by the TDCA. More recently, we've also achieved CladMark accreditation.
Very few deck design and construction companies have achieved full DeckMark accreditation for such a long period of time and we're very proud of this achievement.  Over time, we've proactively worked with the TDCA and other leading members to drive forward decking standards. 
To learn more about the TDCA (and the wealth of timber decking information that is available), visit: www.tdca.org.uk
Learn more about the TDCA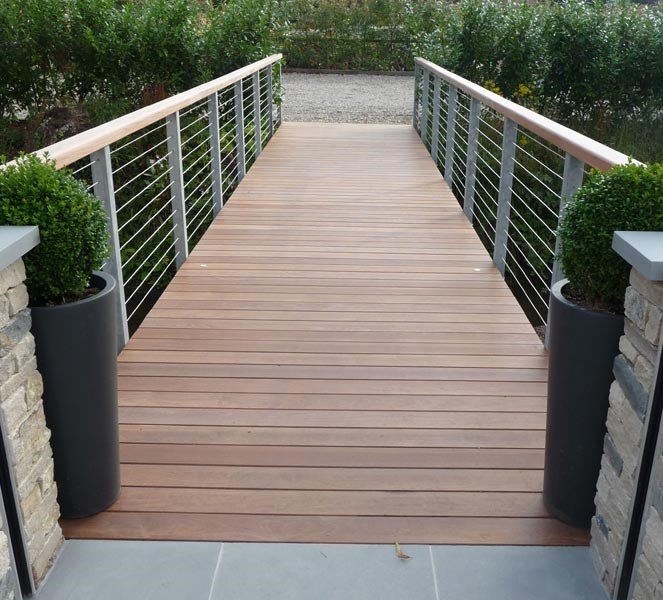 The team behind Deckbuilders
I'm Jason Wakley, founding director of Deckbuilders (UK) Ltd. The business was formed in 2003, when I committed to becoming the UK's leading decking design and installation company, constructing high-quality, bespoke timber and composite decks.
The early competition saw many companies using low cost timbers with minimal design or structural integrity. I wanted Deckbuilders to stand apart and champion just how fantastic a timber deck could be, in terms of quality workmanship, aesthetic design and longevity. My previous award-winning landscape company demonstrated that I always did things to a high standard and I wanted Deckbuilders to maintain this pedigree. 
Today, Deckbuilders operates from a 3,500 square metre site. We're a close-knit team possessing a raft of skills and total passion for all things timber.  We have developed our own in-house CAD design system, which enables creativity with transparent costing and accurate project timescales. All pressure treating is carried out at our head offices in addition to all machining.