Your expert decking builders: from design to completion
It's an exciting time. You're picturing the finished project. You imagine yourself relaxing on your new deck. We'll work with you every step of the way to make that dream a reality.
Our streamlined process is tried and tested over decades. We take the strain so that you can simply enjoy the magic of watching your timber deck come to life. From pencil sketches and CAD drawings to experienced decking builders and attention to detail, we've got everything covered for you. It's all down to us.
Our partnership starts with a face-to-face design consultancy. You'll have ideas to discuss and we want to understand them first-hand. Starting with pencil and paper sketches before moving on to CAD design and 3D imaging that brings your design to life, we'll address attention to every detail before we move on.

Not sure what timber to choose? Confused by accessories? We'll talk you through every aspect of your decking design to ensure that it's right for you. Rely on our years of experience and technical expertise and decking builders.

And once the design is finalised, we'll be able to give you clear and transparent costings coupled with a detailed timeline. You'll know when your deck will be complete before we start to construct it.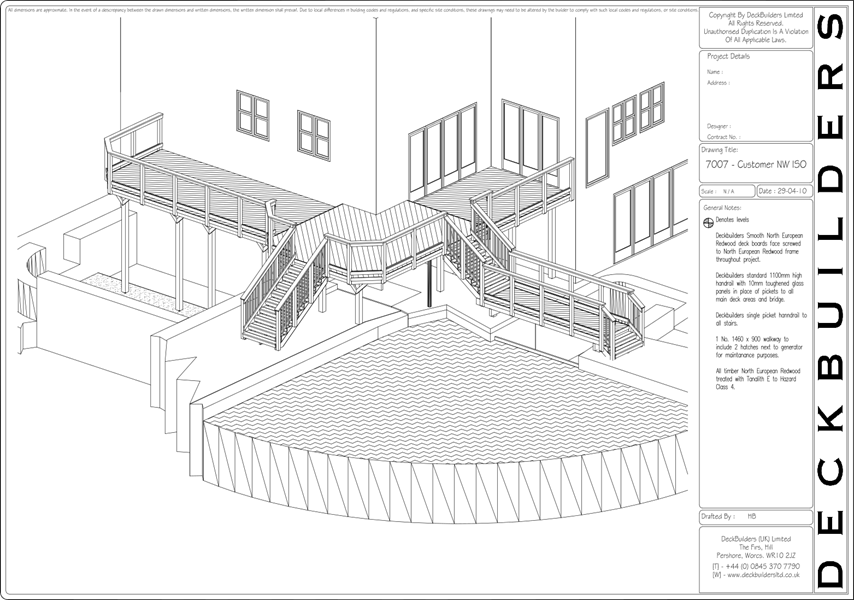 A great deal of hard work takes place before our decking builders come on-site to construct your new deck. Taking 100% responsibility for the quality of your project, we preservative treat all our timber to Hazard Class 4. It's a high specification to ensure long-lasting performance.
Custom-machined on our site, we'll craft your deck boards from the timber of your choice, in addition to any accessories, such as handrails and balustrades.

Every single component for your project is prepared and collated meticulously.

When it's time to be on your property, you'll meet our experienced decking fitters. They're fully compliant for health and safety, with necessary registrations such as CSCS. They're a friendly bunch too!

We'll work to schedule, ensuring that we minimise the daily disruption to you.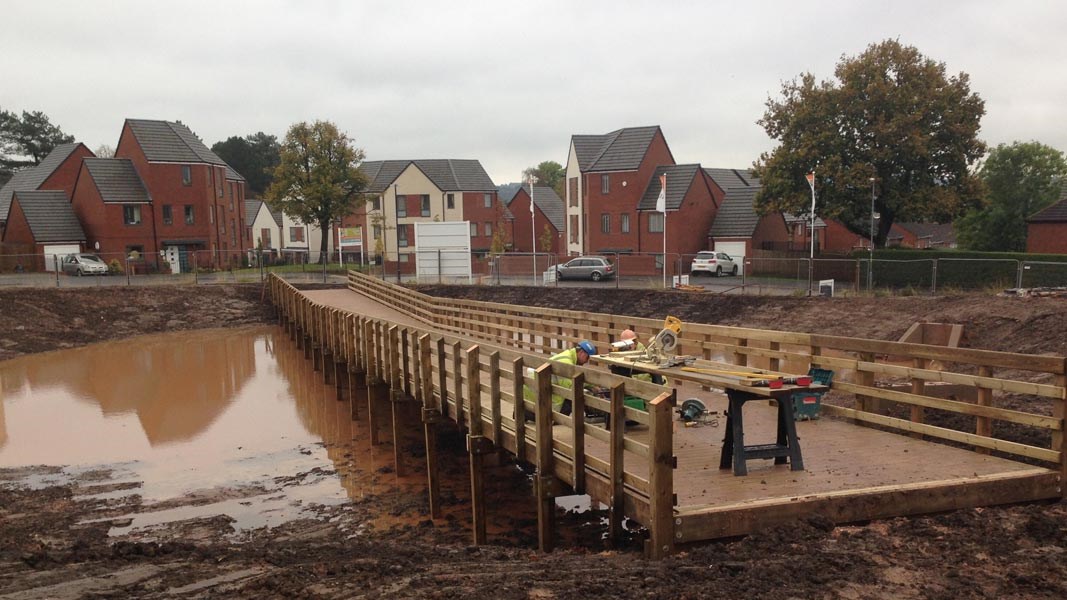 When the big day comes to hand over your new decking to you, we walk through the project with you to carry out a detailed sign-off process, which gives you plenty of time to inspect and assess our work. We want you to be happy with every element.
All our decks are triple guaranteed, covering component longevity, structural indemnity, and workmanship.  Ensuring you have peace of mind.
Then all you have to do is to simply relax.
Welcome to years of enjoyment from your beautiful new decking area.
Request a brochure