Bespoke-designed hardwood decking
If you're looking for the ultimate in durability and style, hardwood decking is the answer.   As designers, suppliers and installers, we appreciate the distinctive grains and colours found in hardwoods.
These timbers are slower growing and come from broadleaved trees in both temperate and tropical locations. We work with timber species such as Iroko, Ipe, Cumaru and Garapa. Hardwood deck boards are naturally resilient to rot and insect attack, highly durable so less likely to scratch or mark and will prove to be reliably hard-wearing for years to come.  Unsure what to choose ?  Speak to us about the different hardwood options we work with.
Would you like a brochure ?
Request a brochure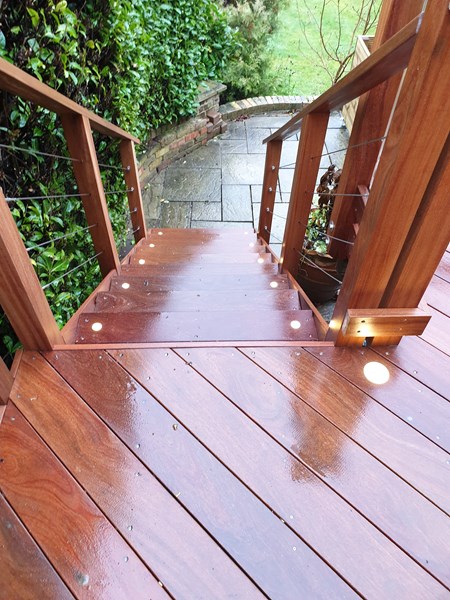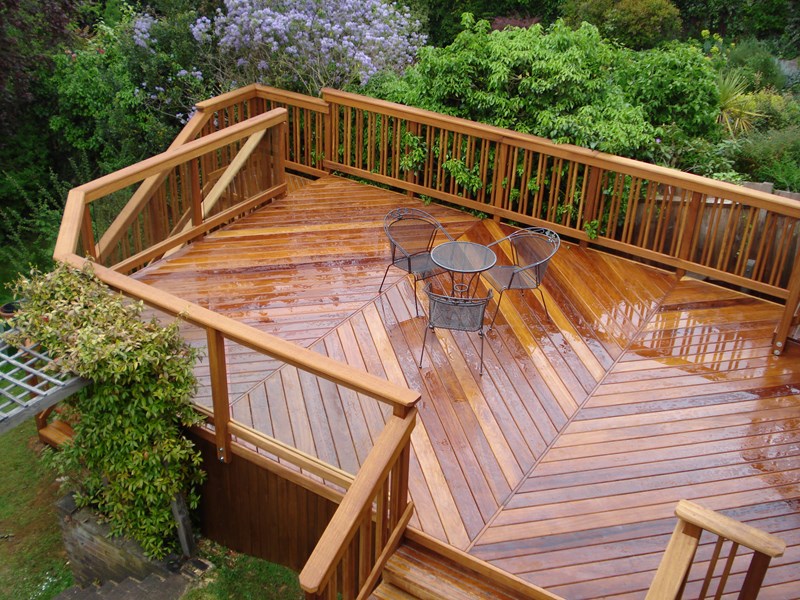 Iroko Hardwood
If you want to make a statement, this timber will do it for you. Deep in colour and with a coarse, uneven texture, each board, post and handrail will tell a story once we've custom-built your bespoke design for you.
Cumaru Hardwood
This timber is also referred to as Brazilian Teak. It's colour blends from rich, golden tan to reddish-brown and the graining is distinct. Cumaru is an extremely strong, dense choice for hardwood decking.
Garapa Hardwood
Garapa is a good choice for areas where there is high humidity. It's colour is golden to yellow-brown and depending on the light, the timber will depict darker and lighter area. It will darken overall with age.
Ipe Hardwood
Native to South America, this is a remarkably long-lasting timber. Which is why Ipe gains the name of "Ironwood". The colour is a deep, natural brown that complements most environments.
Balau Hardwood
A tropical timber from Asia, Balau is more paler and yellow in colour than other hardwoods, it's a favoured choice for many.
Got some questions?
Call us

Email us

Request a callback