Custom-made softwood decking
Softwood decking is a popular choice for outdoor decks. And with good reason. Choose from many softwood varieties and we'll custom machine your deck boards for you.
Sourced from evergreen coniferous trees such as Larch and Spruce, softwood decking offers many benefits. It's the most affordable type of timber to use and you'll enjoy a long-lasting deck, so long as the boards are properly preservative treated. It's for this reason that we pressure treat all our timber in-house to Hazard Class 4 as standard.
And should you wish to stain your deck, softwood is the answer. You're free to create a style of your own.
We work with many popular softwoods to create your decking. Each with their own unique characteristics and features. You'll find details of the most commonly chosen varieties below.
Don't worry, we'll help you make the right timber choice. If you'd like a brochure to help you choose, please let us know.
Click here to request a brochure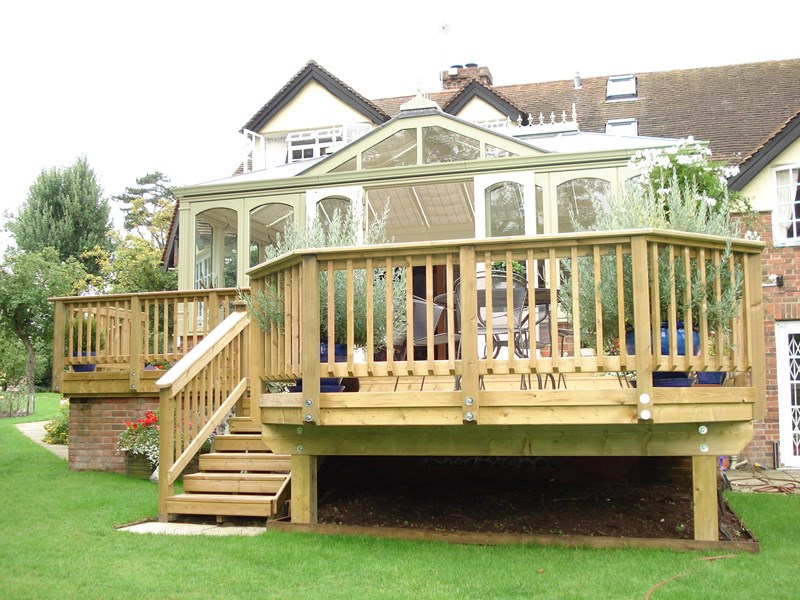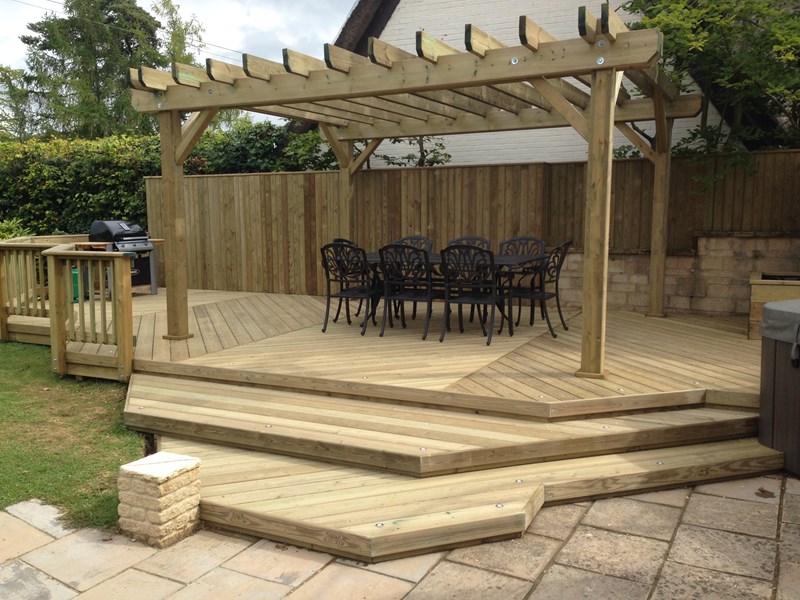 Scandinavian Redwood
A pale timber, with a yellow-brown to red-brown heartwood and a white-yellow sapwood, Scandinavian Redwood is our preferred choice. Why? It delivers excellent durability and a very long service life, coupled with an appealing, natural finish.
Douglas Fir
You'll know the name and it's a softwood often used in decking construction. Offering a very straight-grained appearance, the colour is red-brown. It's a warm look that works in both modern and traditional settings.
Western Red Cedar
Whilst this variety is often used for softwood decks, you'll also find it machined into shingles. It's a fairly soft wood and red-brown in colour. Upon aging and weathering, this colour will fade to a silver-grey.
Siberian Larch
This is another straight-grained wood with an even texture. Commonly used in joinery and construction, we also find strong demand for it in the garden. The heartwood is a pale to rich red, whilst the sapwood is lighter. It's a great choice for garden decking.
Parana Pine
Most usually seen in use for doors and furniture, this is a more yellow-coloured softwood. Decks made from Parana Pine will exude a warm glow and a generally straight grain.
Got some questions?
Call us

Email us

Request a callback