Accredited experts in decking design and installation
Whether it's the specification, design or installation, our expertise in timber and composite decking is clear.
You'll value our capabilities in many ways. More importantly, Deckbuilders (UK) Ltd takes total responsibility for all aspects of your project. That means the design, timber selection (including treatment), machining of all components and eventual installation.
TDCA accreditation helps to fly our flag. High profile organisations (see who we work with) make Deckbuilders (UK) Ltd their first choice when a commercial deck is required.
Got any questions? Please get in touch.
Contact us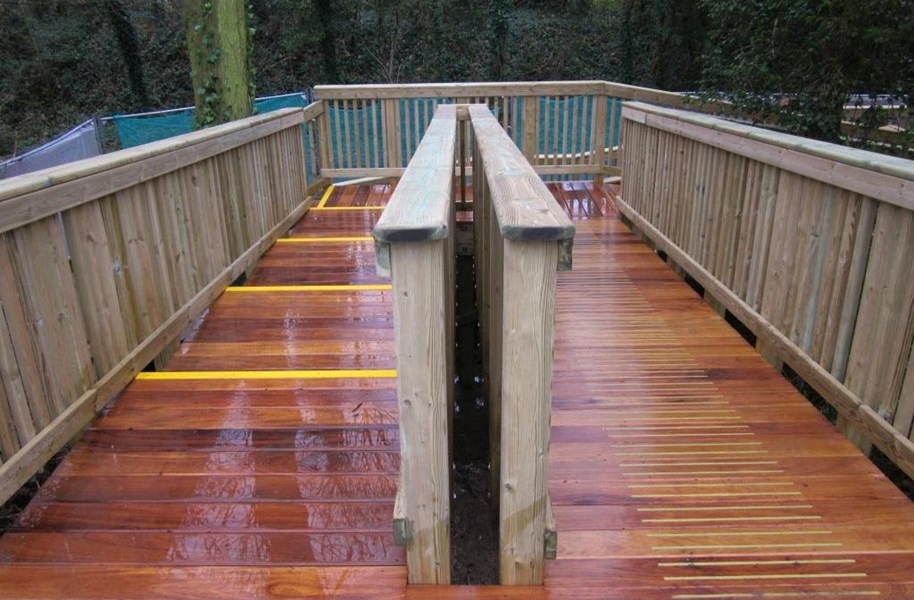 TDCA accreditation

We're active members of the Timber Decking and Cladding Association; the leading voice for the wood decking industry. Awarded Deckmark Products and Deckmark Installer accreditation, annual audits ensure we're maintaining our high standards, year after year. We're also committed to the association's code of practice on dispute resolution. The TDCA provides independent advice and guidance to specifiers, contractors and individuals.

In-house timber treatment

We leave nothing to chance. All our timber is treated to User Class 4 at our Head Offices. That's more than sufficient for in-ground contact, regardless of whether you've specified this. Too many timber decking companies skimp on timber treatment, it's short-sighted, for you and for us. We build decks to last. 

In-house manufacture

We machine all timber components in-house. From routing on deck boards to detailing on handrails and sub-structures. All materials are machined and collated before we reach your site so we control the quality of the timbers used. It's an efficient system for timber engineered construction and thus ensuring we are providing a high quality service for clients time and again.